August 16th, 2009 - Posted by:
Timby
in
Images
,
News/information
Well as promised, we have a bit of information regarding our latest fan art submission! Jon writes about how he created these awesome pieces of Mario Fan art:
They were really simple to make! They are constructed out of Perler
Beads bought at any hobby shop or craft store. Just simply find a game
sprite pattern of any video game character you wish and merely match
the colors with beads and iron! Place sticky side magnets (also bought
at hobby stores) and bammo Mario magnets!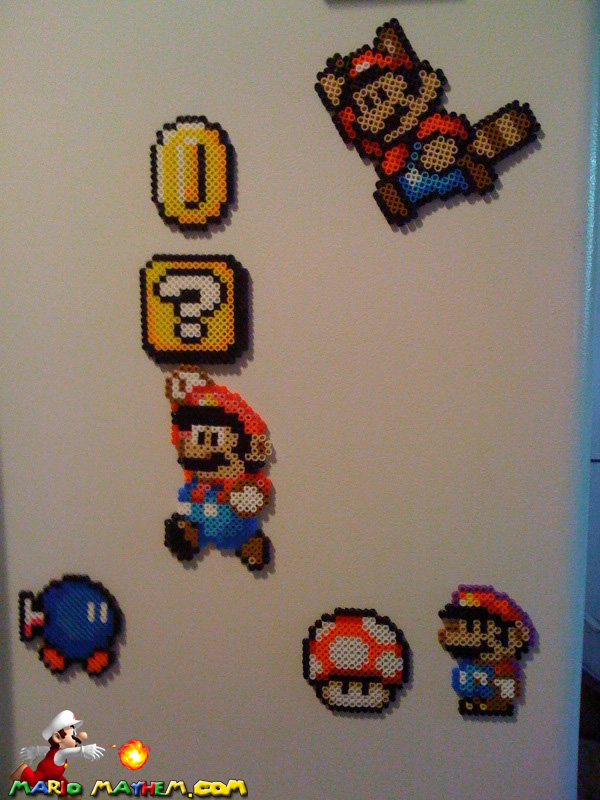 Jon says he is also making plans to create some Mega Man and Zelda magnets as well, so we will have to keep an eye out for them!
Get those creative brains to work people, we need more Game magnets!