August 26th, 2011 - Posted by:
Timby
in
Images
,
News/information
, tags:
Super Mario Chess
Queen to bishop 6, check mate! I think that may have been a quote from Bladerunner but let's focus on the game of chess, more specifically Super Mario Chess! We all know that the game of chess is a good one, but over time the traditional white and black pieces have become stale and boring…how I loathe those boring lifeless pieces…Anyway, where was I…Ah yes, why not spice up your chess playing days with this awesome Super Mario Chess set? With Mario as King and Luigi (suspiciously) as the Queen of one team and Bowser and Koopa Jnr lead the opposing forces you know you are in for a barrel of fun!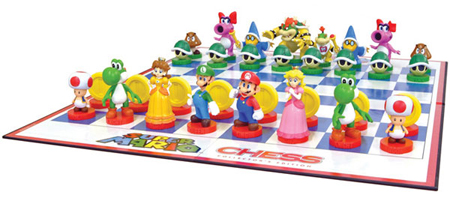 For less than $40 you can bring our beloved plumber into your dining room! A word of warning however, this game brings with it another avenue for which Toad can annoy you, it may lead to a series of expletives directed at that mushroom wearing fungi that rivals that of a good Mario Kart session.
I won't bore you with more ramblings, I think these pictures will make you want to buy yourself a set!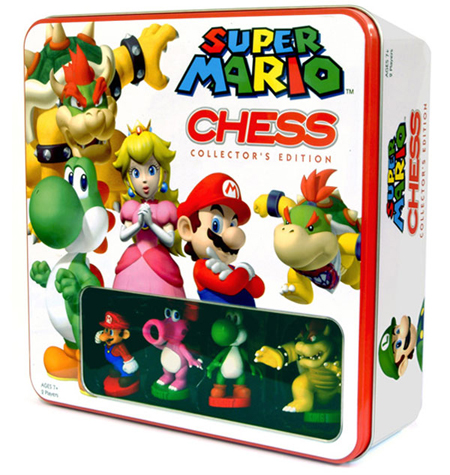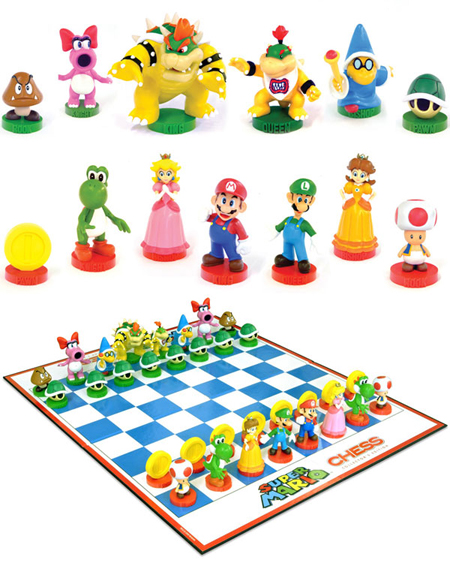 No Comments »